Time to Set Up Your Profile
Why? In two simple steps and about 5 minutes you'll get full Member access to the AFBS website, and ensure your money is invested and growing. We'll even help complete your Form 18 for you, and you can submit it online. No paper or printer needed!
If you prefer, although the online process is fast and protected, you may print and complete Form 18 manually and submit it by mail, fax, or scan-and-email. Click here to skip setting up your profile and open the form.
Register for Online Access
Registration Form
Activate Your RRSP
Our records indicate that you are not a new AFBS Member, and you have already activated your RRSP. If you wish to update your current fund allocation, you may do so by submitting Form 23.
Well done Johnathan! You are now registered and logged in. We just need one more piece of information and then the process is finished.
It's time to get your money growing. Don't worry, you can change your mind, but for now you need to designate where your retirement money should go when we receive it from your engagers, or it will not grow at all.
We have two funds to start you off, however, over 90% of our Members are invested in the General Fund. How would you like to allocate your retirement funds? Move the slider to allocate the percentage between 0 and 100% for each fund. Click here to compare the fund's performance.
* The completed form will open in a new window. Follow the prompts to e-sign and submit online.
Congratulations!
You've set up your profile, and an email has now been sent to you with your signed Form 18 attached. You now have full run of the AFBS website, and when you are logged in, access to your personal accounts, statements, and more.
Before you go, here is some need-to-know information about AFBS and your relationship with us, to ensure you get started on the right foot.
Buying into Coverage – the New Member Insurance Discount
If you're a new AFBS Member living and Canada, between the age of 18 and 64, you have a time-limited option to buy into Bronze Level Benefits at a 10% discount. Bronze Level Benefits include extended health care, prescription drug, dental coverage, and more. If you don't buy into Bronze now, you won't be eligible for benefits until next March 1. Even then, you'll only have coverage if you've worked enough under the ACTRA or WGC agreements to earn your eligibility. The clock is ticking on this offer so call or email the Benefits Help Desk.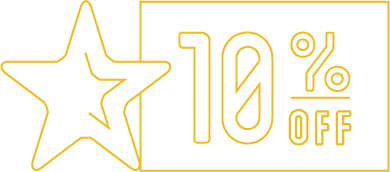 Important Dates
March 1

The start and renewal date of the Benefit Year for the AFBS Members' Insurance Program. The Members' Insurance Program commences on March 1 and terminates at the end of February each year.
Deadline to submit voluntary contributions to your RRSP for the previous tax year. Unless March 1 falls on a weekend, then the deadline is the next business day.

May 31

Deadline to submit claims for the previous Benefit Year (March 1 to the end of February).
The Beneficiary Designation Form
Who gets the proceeds of any AFBS Life insurance and RRSP balance you have when you're gone? Often your Will or Estate Plan determines your intentions. However, if you don't have a Will or Estate Plan, we can ensure that your wishes are met if you complete the Beneficiary Designation Form.
Get Familiar With Your Top Resources
We're here to help
If you're ever unsure about anything or have any questions, just call or send us an email. For our complete contact information visit our Contact page.
If you're still curious about AFBS, take a look at the What We Do page. Otherwise, why not take a look at your Member Profile, to see what info is there about you? If you need to go, don't forget to drop by again soon. We have plenty to show you.
Get Familiar With Your Top Resources
Your Member Profile at afbs.ca
Here you can see monthly balances - both present and historical - of all of your accounts at AFBS. You can also make payments online, update your contact information, access statements, access a list of your upcoming deadlines and more.
Members' Insurance Program section of the website
The indispensable reference point for all details pertaining to your AFBS Members' Insurance Program.
Insurance Statement
This statement outlines the coverage level you're at, and the benefits that you get as a result. It also has some important information you'll need to use, so be sure to take a look. It's available online in your Member Profile late February, and mailed to you shortly thereafter, to coincide with the renewal of your Insurance Program on March 1.
Member Account Statement
This statement includes your RRSP account balance, Insurance Account balance, and account details. Monthly Account Statements are available in your Member Profile, and printed versions are mailed to those Members who have a RRIF, and those under age 16. All Members receive a paper year-end Member Account Statement in the mail after the close of AFBS' fiscal year.
Your Money Matters
The quarterly newsletter straight from AFBS CFO Ron Zammit's desk will keep you on top of your investments. It also includes quarterly fund returns and information on how AFBS funds are allocated.
Fraternal Benefits section of the website
We're a Fraternal Benefit Society. What does that mean? Well, among other things, it means that we provide our Members with additional benefits. They're all listed here, and they're available at no extra cost to eligible Members.
To continue setting up your AFBS profile, please either log in below, or close this window to return to Step 1 and proceed with registration.
Please note: AFBS does not sell or provide Member information to outside organizations, and will never solicit your personal or financial information by phone or email.
Reset Your Password
To start the password recovery process, please enter the email address you used to register your AFBS Member Profile.
Reset Your Password
Answer the following question to reset your password.
Security Question: GM's maiden name
Reset Your Password
Select your new password and enter it below.
Password Successfully Reset!
Entering Secure Area of AFBS
You are entering a secure area of the AFBS website. You should see a "lock" icon in your browser. The closed lock or padlock indicates that any personal information you enter here will be secure.
Mail, Fax, or Scan & Email Your Form
Although you are in a secure part of the website and the online form is fast and protected, if you prefer, you may print and complete this form manually.
AFBS
1000 Yonge Street
Toronto
ON
,
Canada
M4W 2K2
Your Retirement Savings Plan ("Plan"): Your Actra Fraternal Benefit Society Retirement Savings Plan (RSP) consists of this Memorandum of Agreement and an application for registration once the following conditions have been met:
a) the Application is completed and signed by you the "Annuitant" (the "Planholder");
b) the completed and signed application is accepted by an authorized officer of Actra Fraternal Benefit Society ("AFBS"), as the issuer; and
c) the application and Memorandum of Agreement are accepted for registration by the taxation authorities under the Income Tax Act (Canada) (the "Tax Act") and the associated Income Tax Regulations, as amended from time to time, and any applicable provincial income tax legislation (collectively referred to in this material as "the applicable tax legislation").
As long as this "Plan" remains a Registered Retirement Savings Plan (RRSP), the assets and retirement income under the Plan may not be pledged as collateral, assigned, or otherwise encumbered.
Exclusive Benefit: No benefit, loan, or indebtedness that is conditional in any way on the existence of the Plan or any "advantage," within the meaning of the Tax Act, may be extended to the Annuitant or to a person with whom the Annuitant does not deal at arm's length.
Amendment: AFBS shall have the right to amend this Plan, subject to the approval of the Executive Council of ACTRA, the Board of Directors of the Writers Guild of Canada (WGC), and the CRA. Any such amendments will be effective upon approval by the CRA. Within sixty (60) days of approval, a copy of any amendments will be mailed to you by ordinary mail at the address shown by you in the application, or at the last address reasonably known to AFBS in connection with this Plan.
Eligibility: Members and employees of ACTRA, WGC, AFBS, such groups as may be designated by AFBS from time to time, and their respective spouses and children are eligible to have an RSP with AFBS. The term "spouse" in the Plan shall include a person recognized as a common-law partner for the purposes of the Tax Act.
Contributions: ACTRA and WGC Members If you are a member of ACTRA or WGC, your engager will remit to AFBS on your behalf and deposit to the credit of your Plan such percentage of your gross earnings as is provided for in the collective agreements negotiated by ACTRA and the WGC in force from time to time. In addition, you may increase the amount of your savings for retirement by making voluntary contributions to your Plan. The total of your annual fixed and voluntary contributions must not exceed the maximum contributions allowed by the applicable tax legislation.
Contributions: ACTRA, WGC and AFBS Employees If you are an employee of ACTRA, WGC, or AFBS, you may be required to contribute a percentage of your annual employment income to your Plan. In addition, you may increase the amount of your savings for retirement by making voluntary contributions to your Plan. The total of your annual required and voluntary contributions must not exceed the maximum contributions allowed by the applicable tax legislation.
Contributions: Spouses and Children If you are a spouse or child of an ACTRA or WGC member, or of an employee of ACTRA, the WGC, or AFBS, any contributions you make to your Plan are fully discretionary, subject to the maximum contribution limits allowed by the applicable tax legislation.
No contributions can be made to your Plan after maturity of your Plan except as permitted under the Tax Act.
Investments: All contributions made to your Plan will be invested (and reinvested periodically), in accordance with your written instructions, in investment funds offered by AFBS from time to time.
Retirement Income at Maturity: Upon the maturity of your Plan, which must be on or before December 31 of the year in which you reach the age of 71, or such other year as specified under the applicable tax legislation from time to time (the "Conversion Year"), you must receive either a lump sum amount or a "retirement income" as defined in subsection 146(1) of the Tax Act. A retirement income in the form of an annuity must provide for equal annual or more frequent periodic payments until such time as there is a payment in full or partial commutation of that annuity and where such commutation is partial, equal annual or more frequent periodic payments thereafter. Where the funds in your Plan are insufficient to purchase an annuity with minimum monthly payments of at least twenty-five dollars ($25), a lump sum payment will be made to you. If you are the beneficiary of another registered retirement savings plan, you may combine any entitlement under this Plan with such other plan to purchase a larger annuity or convert to a retirement income fund (RIF).
In the event of your death, the commuted value of any remaining payments payable under the annuity may be payable to your designated beneficiary or to your estate. At any time that you are a Planholder, but no later than September 30 of the Conversion Year, you may instruct AFBS in writing to use the proceeds of your Plan to provide you with a retirement income.
AFBS may take up to one hundred (100) days to comply with these instructions, provided that it does so before the end of the Conversion Year.
If AFBS has not received instructions from you by September 30 of the Conversion Year, AFBS shall have the right to convert your Plan to a RIF or to de-register the Plan before December 31 of the Conversion Year and refund the total value, less applicable taxes, to you.
The aggregate annual annuity payments payable after your death to a surviving spouse may not exceed the aggregate of the annual annuity payments made in a year before your death.
Designation of Beneficiary upon Your Death Prior to Maturity of the Plan: If you wish (and the law in your province permits), you may designate one or more beneficiaries to receive the proceeds of your Plan in the event of your death prior to its maturity. If no such beneficiary is designated, or if he/she predeceases you, the proceeds of the Plan will be paid directly to your estate.
A designation of beneficiary for the purpose of this Plan may only be made, changed, or revoked if it is in the form of a written document (including a will or codicil whether or not it is a valid will or codicil) in a form acceptable to AFBS, which adequately identifies this Plan and which is signed by you before a competent witness. This document must be delivered to AFBS within a reasonable period of time before AFBS makes any payment out of the proceeds of your Plan following your death. If AFBS is provided with more than one such document before payment is made, it will make payment only in accordance with the most recently dated document, even though it may be invalid as a will or codicil.
Death Prior to Maturity of Plan: Upon receiving notification of your death prior to the maturity of this Plan, and when AFBS receives such documentation respecting your death as AFBS may reasonably require, AFBS will deduct any fees to which it is entitled together with any taxes it is required to withhold, and deliver the remaining net assets in a lump sum to the beneficiary designated as outlined above, or to your estate in the absence of such designation or where all beneficiaries so designated predecease you.
Withdrawals: Contributions made to your Plan may be withdrawn prior to the maturity of your Plan. All withdrawals are subject to the applicable tax legislation and require thirty (30) days written notice to AFBS. Any withdrawal is subject to the terms and conditions of the investments in the Plan and is subject to any withholding tax as prescribed in the applicable tax legislation and any fees charged by AFBS.
Payments may also be made from your Plan to reduce the amount of tax otherwise payable by you under Part X.1 of the Tax Act.
Statements: AFBS will send you an annual statement of account for your Plan to the last address reasonably known to AFBS in connection with the Plan.
Limit of Liability: AFBS shall not be liable in for any loss or damage suffered or incurred by your Plan, you, or by any beneficiary designated by you unless caused by, or resulting from, AFBS' dishonesty, gross negligence, willful misconduct, or lack of good faith.
Privacy: Protecting your confidentiality is of the utmost importance to AFBS. AFBS collects personal information about you, as required, in order to accurately manage and administer your account. Any personal information held by AFBS is only available to you or your representative, as authorized by you in writing. Unless a longer time frame is specified in your authorization, it is valid for one year only.
If you have any questions or issues about privacy and confidentiality of your personal information, please let AFBS know. AFBS is committed to treating your confidential information with the greatest respect and consideration, and providing the highest possible level of service. AFBS staff will resolve any privacy issues with you as quickly as possible. If there is a privacy or confidentiality issue that is not resolved to your satisfaction, please provide a written outline to the Privacy Officer at AFBS.
Administration and Fees: AFBS shall decide all matters respecting the administration and interpretation of the Plan. AFBS reserves the right to charge administration fees, which are subject to change at any time. Any proposed changes in the fee schedule will be mailed to you by ordinary mail at the address shown by you in the Application, or at the last address reasonably known to AFBS in connection with this Plan not less than thirty (30) days prior to the effective date of such changes.
Miscellaneous: This Memorandum of Agreement shall be binding upon you, your heirs, and legal personal representatives and upon AFBS, its successors, and assigns. It shall be construed, administered, and enforced in accordance with the laws of the Province of Ontario.
Failure by AFBS to exercise any of its rights under this Memorandum of Agreement in any one or more instances shall not be deemed a waiver by AFBS of such rights at any time.